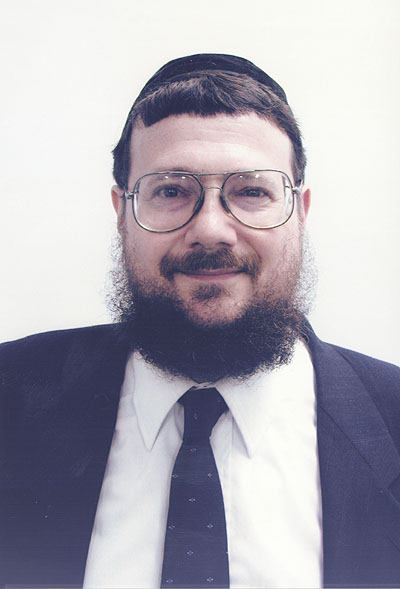 RABBI JEFF FORSYTHE
...is a private counselor to individuals and groups, popular speaker, author and consultant who has been working since '77 to help people to achieve inner potential; satisfying relationships and a life of meaning, success and fulfillment. He is based in Brooklyn, New York, USA.
This Rabbi Forsythe site offers to you:
* numerous representative examples of his writings in many important subjects central to successful and happy Torah living,
* an "Ask The Rabbi" e-mail forum for your questions (in his subject areas) to Rabbi Forsythe,
* a listing of his huge offering of tapes,
* e-mail contact with Rabbi Forsythe and
* announcement of selected public appearances.
Some sections will be changed periodically, generally approximately once per week, and the previous materials will be archived.
Exciting and important new subjects will be added to this site from time to time. New materials can also be added to any current subject from time to time.
You will, therefore, want to come back and check this site at least once or twice every week.
Among the subjects which should be regularly changed (and old material to be archived) include:
* Shalom Bayis/Marriage,
* Finding Your Zivug/Mate and
* Ask The Rabbi/Question & Answer Forum.
Entire Contents by Rabbi Jeff Forsythe Copyright 2000, or year in which new or changed contents appear.
The written material available on this site will be of considerable interest to the reader. It is adapted from several books and numerous articles which Rabbi Forsythe is writing on the Shalom Bayis/Jewish marriage, the "singles situation," bain odom lechavairo (interpersonal relating), personal growth and Torah hashkafa. It is the result of decades of research, learning and work experience.
---------------------------
RABBI FORSYTHE'S APPROACH:
HELPING PEOPLE TO BUILD A BETTER LIFE
There are central areas of life which impact one's ability to live happily and effectively. For a full and satisfying life, one must be able to relate with other people, to develop as a human being, to maintain a marriage, to raise and train children, to function in practical matters and to fulfill the obligations and standards imposed by G-d's Torah upon the Jew. Rabbi Jeff Forsythe has been working since '77 to address these and related issues and, thereby, to help people build better lives.
Rabbi Forsythe has been analyzing social, psychological, interpersonal, cultural and spiritual issues in the Jewish community; and areas of "yeridas hadoros [decline of the generations]." He has been studying these issues to develop meaningful and useful contributions in these areas.
Pirkei Avos [the ethical tractate of the Talmud] tells us that everything can be found in the Torah, if one were but to honestly pour over and over it. Rabbi Forsythe has been doing this, as well as studying under, and consulting with, major rabonim [Torah authorities]. He has also studied selected elements of psychology and social work, to add to his skill-base.
The result of his decades of work, learning and experience has been the constructing of practical, effective and "kosher" Torah-sanctioned insights and methods that help people to develop and elevate themselves; to overcome personal issues; and to achieve more fulfilling and successful lives and relationships.
Rabbi Forsythe provides and communicates his material through his private counseling, public speaking and workshops (throughout the English-speaking "Jewish world"), writings, Torah tapes, internet site and answering of shaalos (questions). He is based in Brooklyn, NY, USA.
------------------------
As a private counselor, Rabbi Forsythe specializes in working with individuals and couples to help them to succeed with their relationships, to work through their personal difficulties and to achieve a more satisfying life. He strives to go after the root of the situation for lasting resolution of the pain, self-sabotage, conflict or issues. He brings the wisdom of Torah sources together with selected helpful techniques from psychology to form a unique "kosher synthesis" that is loyal to the Torah, yet practical and effective.
As a public speaker, he addresses dozens of critical subjects that hit at core "on-target" subjects, with a unique blend of skills, techniques, knowledge, experience and insight. He has presented, taught and done various kinds of programs in educational, religious, work and social institutions in an enormous number of locations throughout the English-speaking world. His programs can be customized to suit your individual organization, goals and facilities; and can be adaptable into many formats such as lecture, shabatone, weekly series, interactive workshop, etc.
Rabbi Forsythe speaks for various types of audiences, from Torah beginners through advanced levels, from young adult through mature ages. He can address, for example:
* married audiences on happy and peaceful marriage
* communication (in general and for relationships)
* audiences of singles on how to select, maintain and prepare for a serious man-woman relationship
* interpersonal mitzvos, laws, conduct and relating skills (chesed, derech eretz, peace, honest business, living with neighbors, handling anger or machlokess, communication, etc.)
* hashkofa (understanding and viewing aspects of life)
* personal growth (midos, mussar, tshuva, self-image, introspection and spiritual development)
* happiness and success in personal life from Jewish wisdom.
He has a huge and diverse catalog of tapes, addressing an extremely wide range of subjects. There are approx. 75 titles and approx. 150 tapes (many are multi-tape sets).
Rabbi Forsythe has a weekly column in the Jewish Press with Torah, Psychology and real-life issues generally pertaining to finding, building and maintaining a happy, peaceful and permanent marriage relationship. The column appears in the "Family Matters" section.
ENTIRE CONTENTS WRITTEN AND COPYRIGHT 2002 BY RABBI JEFF FORSYTHE
Counseling For Individuals & Couples
Human Relations - Man/Woman Compatibility - Personal Development
Workshops - Public Speaking - Full Semester Courses
Major Tape Catalog
Writing For Publication
Compatibility Profiling (for singles)
Business Consulting (work/customer relationships and conflicts)
Lecture & Series Formats Include:
Shabos - Yom Tov - Singles - Choson & Kallah - Shalom Bayis
High School - Kiruv - Adult Education - Organizational Functions
Rabbi Forsythe can be contacted with serious inquiries about his professional services by e-mail through this site or by writing to Rabbi Forsythe c/o Jewish Press, 338 Third Avenue, Brooklyn NY, 11215, USA.
------------------------
Copyright 2002 by Rabbi Jeff Forsythe. Limited permission is granted to print out on paper or to electronically send any of these materials IF due credit is given to Rabbi Forsythe AND IF it is EXCLUSIVELY for:
1. SINGLE-COPY NON-COMMERCIAL PRIVATE USE, or
2. use in consideration of hiring Rabbi Forsythe for any of his professional services, or
3. inclusion in a review in a publication which reviews the material strictly according to Torah-observant Judaism.
Otherwise, these materials may not be copied or used in any way without express advance permission from, nor without due credit given to, Rabbi Forsythe.